We Know the Local Rental Market
Our team has worked extensively across the Metroplex and we know how to help our clients to hit their performance goals.
Our Team is Always on Your Side
We're committed to ensuring you receive the best possible service. Our team consistently goes the extra mile for you.
24/7 Online Portal
Access
Our online account system makes it easy for you to monitor your property from afar. Sign in at any time to view notes & statements.
Mindy & Brannon Potts
Owners
Brannon: I entered the real estate industry in 2010 with a background in Finance and working with Investors for a local bank.  I chose to enter property management from a core value and desire to give both the owners and the renters the very best advice and treatment possible.  I had both a good and a bad experience when I rented years ago and wanted to use my experience to better the industry for both the owners, taking care of their property, but also treating the renters with dignity which in turn usually cause them the take better care of the property.  My vision is to grow the number of properties we manage, but as we grow continue to raise our skills and the level of experience for both the owners and tenants.
Mindy: Joining the real estate industry in 2011, I had a background in the mortgage industry and customer service at a local bank.  I have a heart and compassion to give clients the best experience.  My customer experience background helps me understand what both the owner and tenant feel and what they want to experience with our team.  I also help nurture and protect the culture of our team making everyone feel special. I love being the team mom and mom to our 3 children at home.
Surf Chavez
Maintenance & Service Tech
As one of Principled's maintenance coordinators, I absolutely love helping people.  I take pride in fixing things.  I have always had a passion for fixing things around the house.  I love doing it right and people noticing that it is done correctly and fixed well. I grew up Los Angeles California and got here to Texas as fast as I could.  I have lived here in Texas for 23 years and worked with our property management company for over 3 years.  I have known and worked with people on this team for over 15 years.  I worked on appliances for over 10 years when I worked at Sears.  I have a wonderful wife of 20 years and a 16 year old son. I hope you don't need me much, but when you do, I will take great care and pride on the repair I will do for you.
Josh Hall
Maintenance & Service Tech
Working with my hands to fix things and complete projects gives me a great sense of satisfaction. My purpose is to always repair projects right the first time. I take great pride in doing this and the relationship I build of trust with tenants and owners alike.  At the end of the day we can all know, whatever the issue, it was repaired safely and correctly and is no longer a worry for a tenant or owner. I am married to a wonderful wife and raising 3 children together.  I have known and worked with this team for 3 years now and see many more to come working with this team.
Get Your Free Rental Analysis
Determine the monthly rental value of your property. Learn whether your home is a fit for our portfolio. Discover how we can help you to boost your bottom line.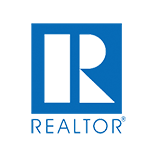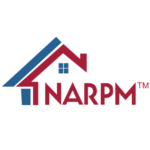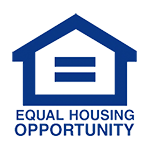 Ready to Get More Out of Your Rental Home?